Bridges & Crowns
Bridges and crowns are popular options for those looking to correct the appearance of their teeth or fill the gaps in their smiles! Learn about how our Summerside dental team can help you.
---
What are crowns?
To strengthen and repair your damaged tooth, a dental crown (cap) can be fabricated from a variety of materials including gold, other metals, porcelain, or a combination of these materials.
Porcelain crowns give the most natural appearance as they are custom shaded to match the natural color of your teeth.
---
What are bridges?
If you are missing one or more teeth, the surrounding teeth may begin to drift and shift into the area of the missing teeth, causing misaligned teeth, creating gaps, leading to periodontal problems, and potentially future tooth loss.
To prevent this from happening, a dental bridge can be placed to replace the missing tooth or teeth.  This type of restoration is cemented.  It is not removable and gives a very natural appearance.
---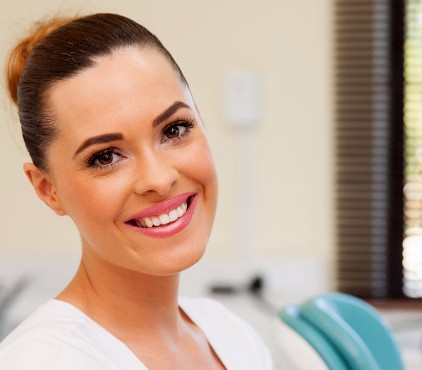 A dental bridge is completed in the following steps:
First, the neighboring teeth beside the missing tooth are prepared to allow the cementing of the bridge
An impression of your mouth is taken, which is used to custom-fabricate the fixed bridge
A temporary bridge is often placed while the permanent bridge is being fabricated
When the bridge is ready, it is cemented into place to achieve a proper fit
---
To learn more about dental crowns and bridges to fix your smile, contact our office today!