Dentures in Summerside
If you're looking to fill the gaps in your smile, dentures may provide the best option for you! Learn how you get can dentures at Water Street Dental Clinic in Summerside.
---
Dentures are removable replacements for missing teeth that are custom-made. Impressions are taken in your mouth and a dental laboratory creates the denture.
Based on the cost and how many teeth need replacing, your dentist will help determine which type of denture is best for you. The two main types of dentures are partial and full dentures.
Partial Dentures
Partial dentures rest on a framework made of acrylic or metal that attached to your natural teeth. Partial dentures can be used as a removable alternative to dental bridges.
---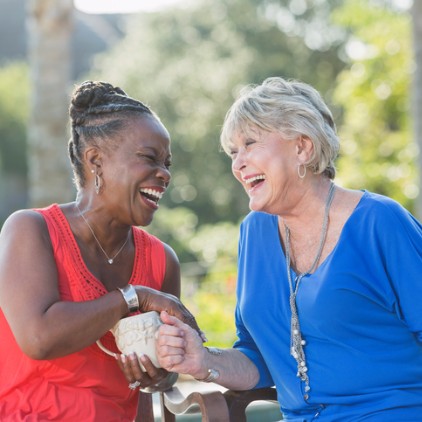 Complete Dentures
With complete dentures, the base of the upper denture covers the roof of your mouth, and that of the lower denture has a horseshoe shape to accommodate the tongue.
With passing years, one's mouth naturally changes. Changes cause dentures to loosen, making chewing difficult and causing friction which irritates the gums. It is recommended that you go for an annual check-up because as time passes, dentures will need relining or rebasing. It is also important to have your mouth tissues examined for any problems that may be occurring, including an oral cancer screening.
---
Book your consultation at our Summerside office today! Request Appointment