Dental Implants in Summerside
Dental implants are popular for patients in Summerside looking to fill the gaps in their smile! Our Water Street Dental Clinic can help you achieve a fuller smile today.
---
What are dental implants?
Dental implants are metal posts, surgically placed into the jawbone below your gums to replace missing teeth.
Once dental implants are placed, they allow the dentist to mount new replacement teeth onto them.
To be a successful candidate for implants, healthy gums and adequate bone to support the implant are required, along with a commitment to maintaining your oral health.
Dental implants fuse with your jawbone and provide a very stable foundation for replacement teeth, dentures, and even bridges.
Restorations supported by implants don't slip or move - which is one of the most important benefits when speaking or eating.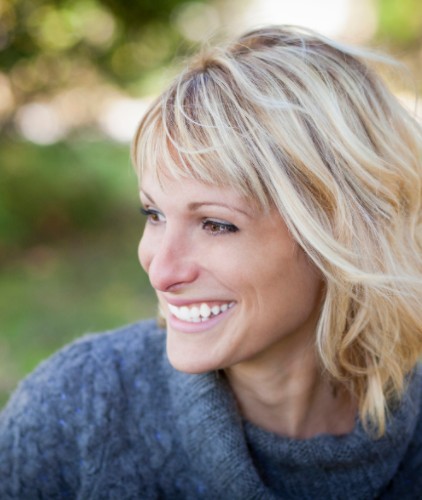 For many, this treatment may be a better option than dentures and may provide a more comfortable solution.
Dental implants are especially advantageous where a single tooth repair needs to be replaced as you can preserve the health and structure of the neighboring teeth.A commitment to oral hygiene and regular dental visits are very important to the long-term success of dental implants.
---
Interested in dental implants? Contact our dental professionals today to book a consultation! Request Appointment